Taken from the South Bank of the Thames early one Saturday morning just as the sun came out after rain.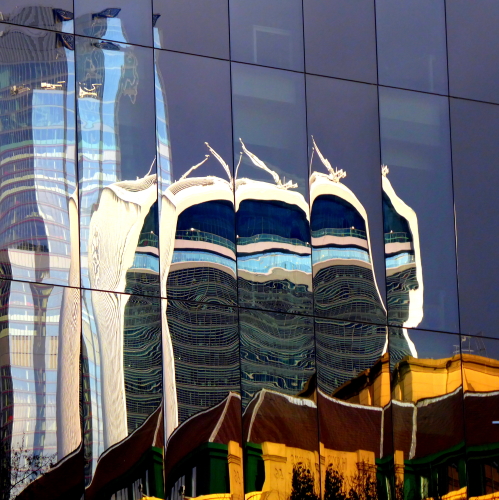 Walking along the south bank in London, I could see buildings on the opposite bank reflected in a window.
Walking along Regent's Canal on our way to Camden we saw this bright graffiti reflected in the water.